Protect your roof with regular maintenance.
We are Nationwide Developments, and we are dedicated to providing you with the services you need to keep your roof in the best possible shape for as long as possible. One of the best ways to keep your roof looking good and functioning properly for years to come is to provide it with the regular maintenance it needs. We cannot overstate the importance of maintenance enough, and to help you understand just how essential regular maintenance is, our experts have come up with this list of just a few of the many reasons why maintenance matters for your roof: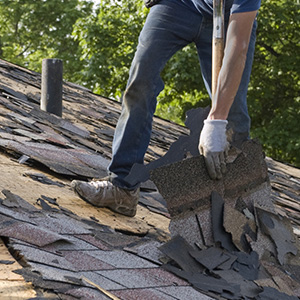 #1. Protect your roof so that it can protect your home.
There are very few of us who ever make investments in life that are quite as large as our homes. Your home isn't just where you live; it's your biggest asset. And since your roof is the only thing standing in between your home and the elements that could destroy it, we think it's well worth the time, money and effort to keep your roof in tip-top shape with regular maintenance. After all, when you protect your roof, you're also protecting your home.
#2. Don't be surprised by hidden damage and costly repairs.
One of the best parts about maintenance is that it allows a professional to take a good look at your roof on a regular basis. If there is a hidden leak or any other damage that you may not have spotted on your own, regular maintenance allows our experts to catch it and get it corrected before it can cause serious damage to your home. Maintenance also allows our roofers to catch small, seemingly insignificant issues that could turn into costly repairs or even emergencies in the future — saving you time, money and a headache down the road.
#3. Stay in compliance with your warranty and insurance policy.
Did you know that if you don't take proper care of your roof, you could actually end up voiding your warranty or insurance coverage? If you don't maintain your roof the way that you should, and that lack of maintenance leads to the need for repairs or replacement, you might not have the coverage you thought you had from your warranty or insurance policy.
#4. Save more on your heating and cooling costs.
Believe it or not, your roof plays a prominent role in your heating and cooling bills. If your roof isn't insulated or ventilated properly, it can wreak havoc on your heating and cooling costs. Insulation helps to keep the conditioned air inside your home, whereas ventilation allows excess heat and humidity to escape from your attic. Not only can maintenance ensure that your roof is ventilated and insulated, but it can also prevent damage to your home's insulation from roof leaks.
#5. Extend the life of your roof.
In order to get the most out of your roof investment, you have to do whatever you can to extend its service life. Think about it: the more years you get out of your roof, the more you'll be getting out of the money you put into it. The best way to extend the life of your roof is to keep it properly maintained. If you wait until it's obvious that you need a repair or another service, the likelihood is high that you'll get fewer years out of your roof, because it's subjected to damage much more often. Preventative maintenance is key to a long roof life.
When it comes to your roof, almost nothing is more important to regular, preventative maintenance. Get the maintenance you need for your roof with Nationwide Developments. Schedule your appointment today.